This resource is provided by ACSA Partner4Purpose Forecast5 Analytics.
Forecast5 and ACSA hosted a webinar focused on showcasing how districts in California are using data to identify learning gaps at the student level, so that supports can be put into place and more efficient decisions can be made related to summer programming and preparing for next school year. They also shared how they are accelerating learning using key student performance analytics around assessments, course grades, and credits earned.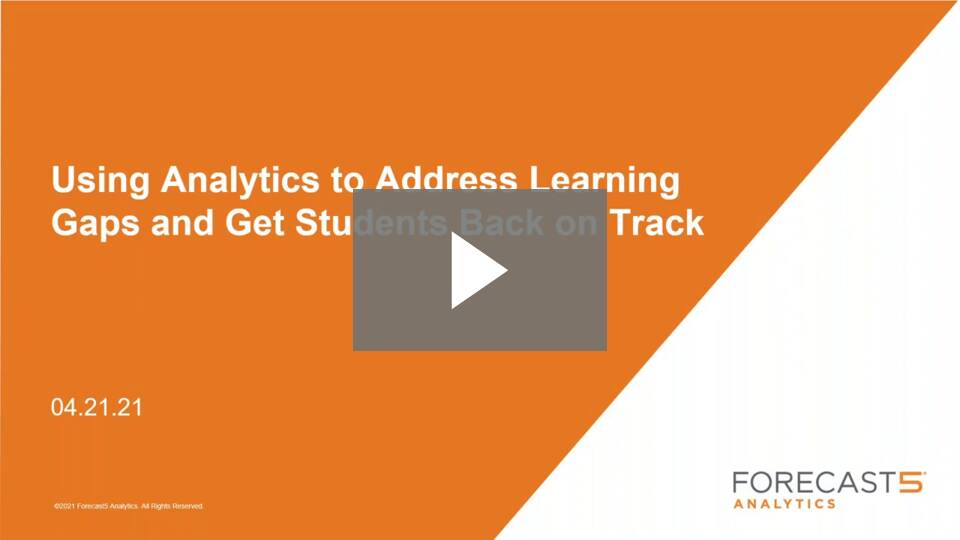 Using Analytics to Address Learning Gaps & Get Students Back on Track
If you'd like to learn more about how your district can tap into the power of your student data to address learning gaps, schedule a time with Forecast5 Analytics.